100% Money Back Guarantee | Price Match | 50% Off Offers
Get your price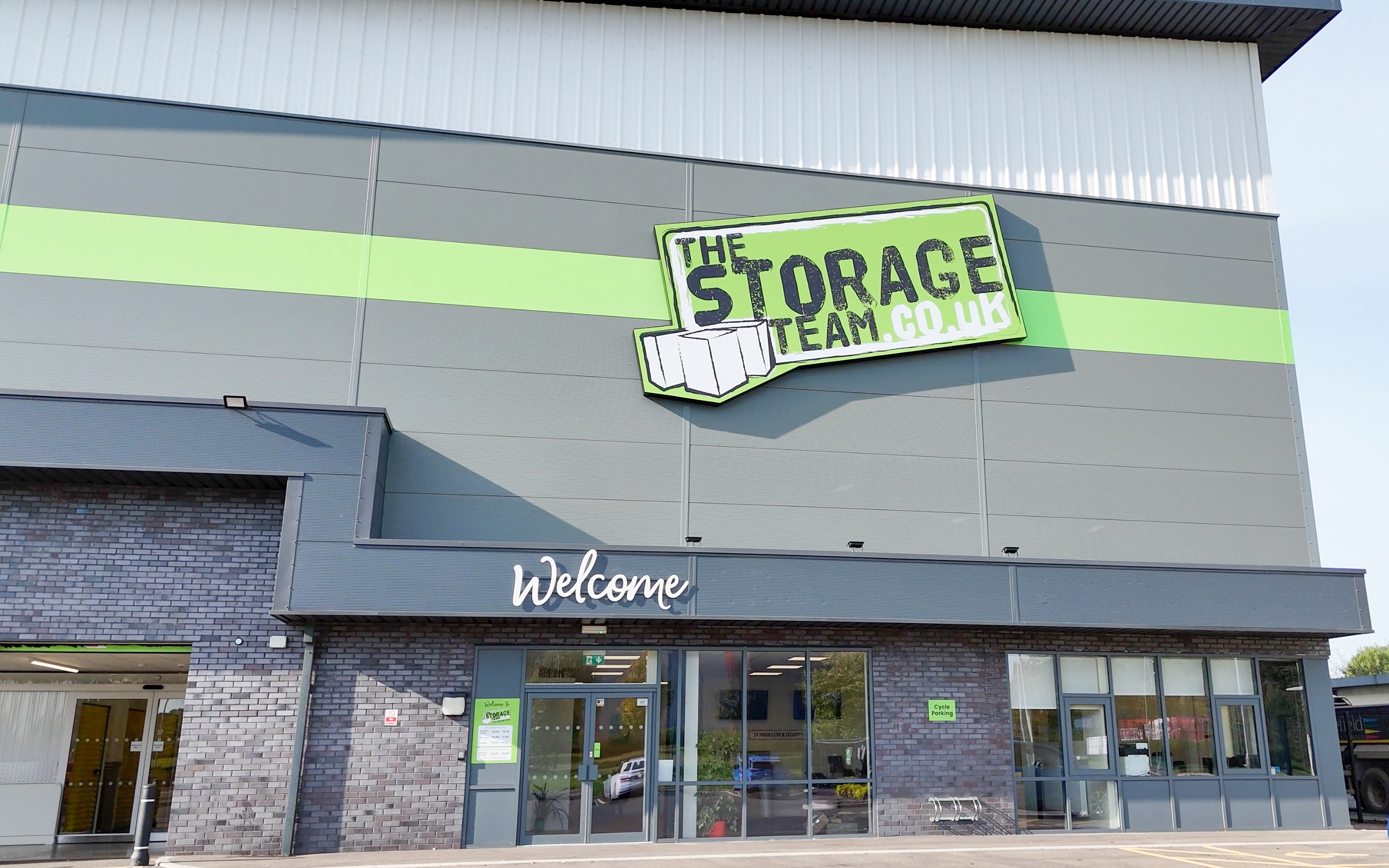 Reception Hours
Monday – Friday: 8am – 6pm 
Saturday: 9am – 5pm 
Sunday: 10am – 2pm 
Bank Holidays: 10am – 4pm
Storage Access Hours
Monday – Sunday: 8am – 8pm - 24 Hour Access on request*
Whatsapp store
Get directions
Email store
Alf | Brawn Tech Brokers
Alf has made fantastic use of the business space available here at The Storage Team. Watch to see how our space can work for you and your business.
Why Choose Kettering
Looking After Our Customers

Help Yourself Hot & Cold Drinks
Electric Vehicle Charging Points
Free Use of Trolleys & Equipment
Free Packaging (worth £14.95)

Not 100% sure what you need? Give us a call! 01536 605 888
Call team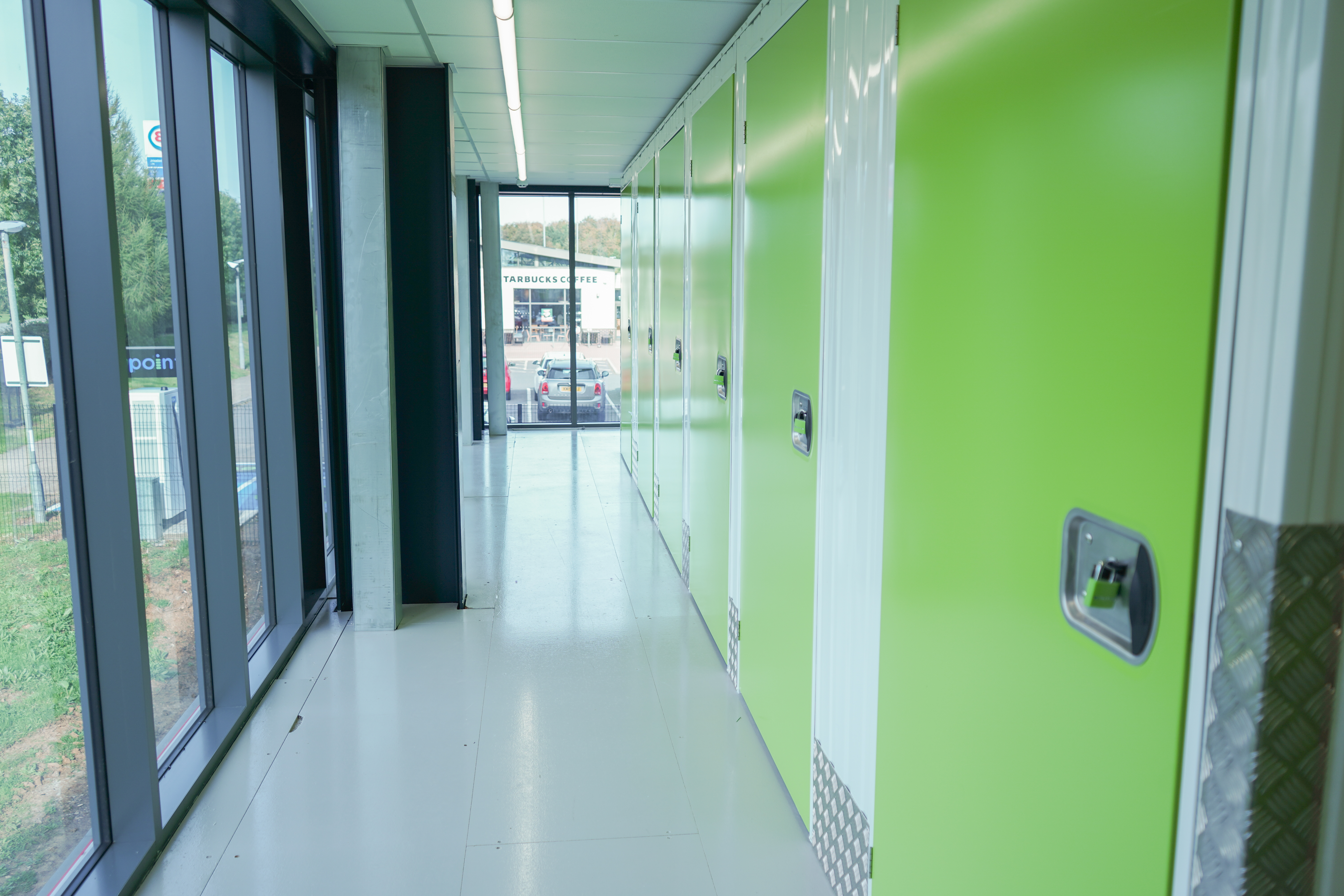 Looking For Storage In Kettering?
Look no further than The Storage Team
Whether you need short term storage for a house move or need a long term secure unit to store your sentimental items or expensive sporting equipment, we're here to help. With a range of personal self storage units available, from 10sqft right up to 1,000sqft, you can be sure to find the perfect space to safely store your belongings. We understand situations change. That's why we offer short term and long term contracts, with discounts available for longer commitments.
Plus, our contracts are simple and flexible. If you need to upsize or downsize your unit during the contract period, speak to a member of our team who'll be happy to discuss your new requirements and swap your storage space where possible. You can access your Kettering storage unit 7 days a week and our long opening times mean we're able to accommodate most access needs within those hours. We can provide 24/7 access if needed, you'll just need to give us some notice so we can make the necessary arrangement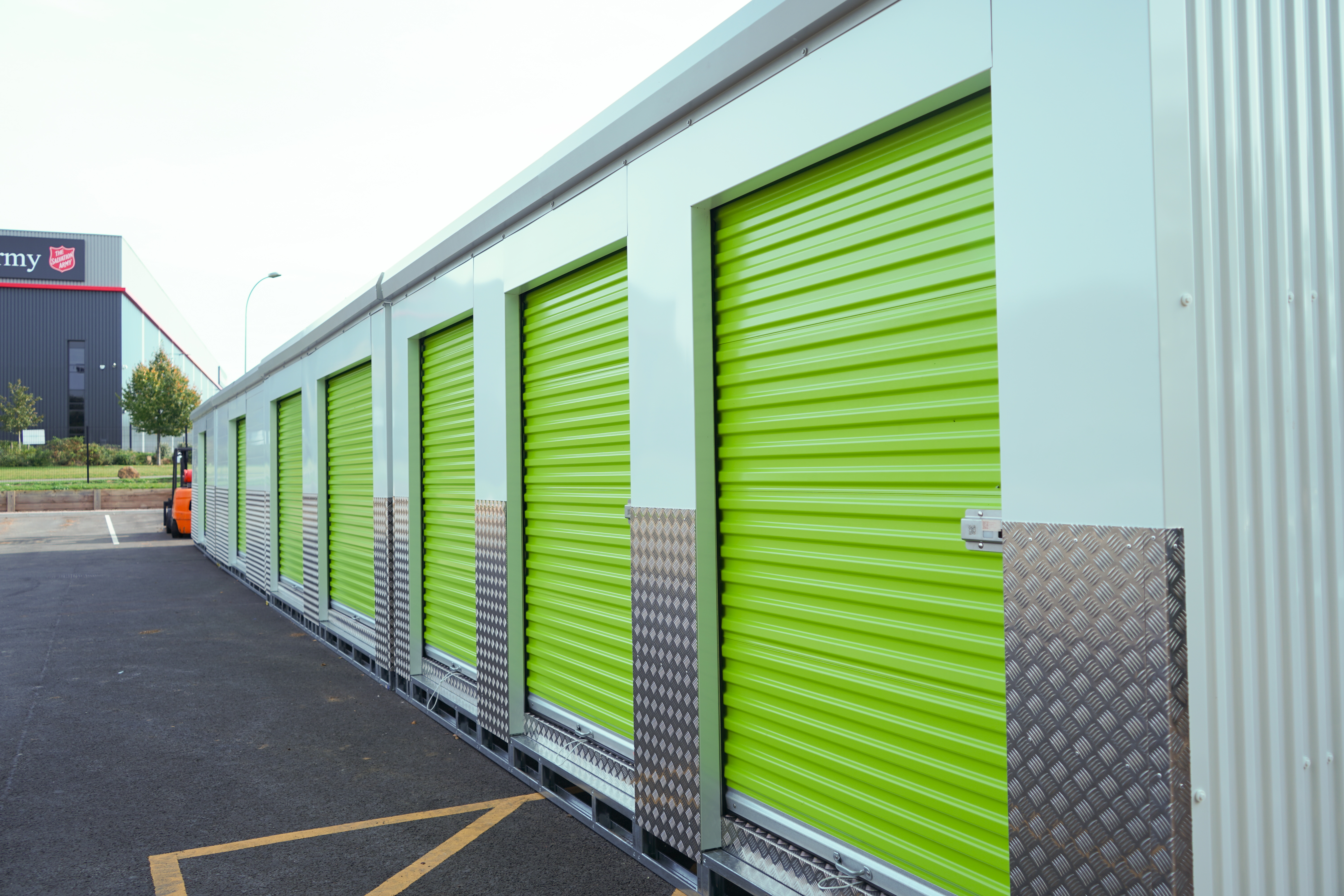 Secure storage units in Kettering
If you're putting items in a storage unit, especially if they're important, sentimental or expensive, you'll want to know they're secure at all times.
The safety and security of your items is our top priority.
As well as being individually alarmed, all our units are monitored by 24/7 internal and external HD CCTV. So, when choosing The Storage Team for your storage needs, you can rest assured your personal items will be as secure as possible at all times.
Users of our storage facility require a unique pin code, so only authorised people are ever on the premises. We also have padlocks available for your individual storage unit so you can keep it locked up tight.
You'll have the only key for your unit. You can either keep this key with you, or we can securely store it for you until you need to access your unit.
Plus, as well as easy access to your own secure unit, you will also have access to plenty of free parking, free Wi-Fi and complimentary refreshments.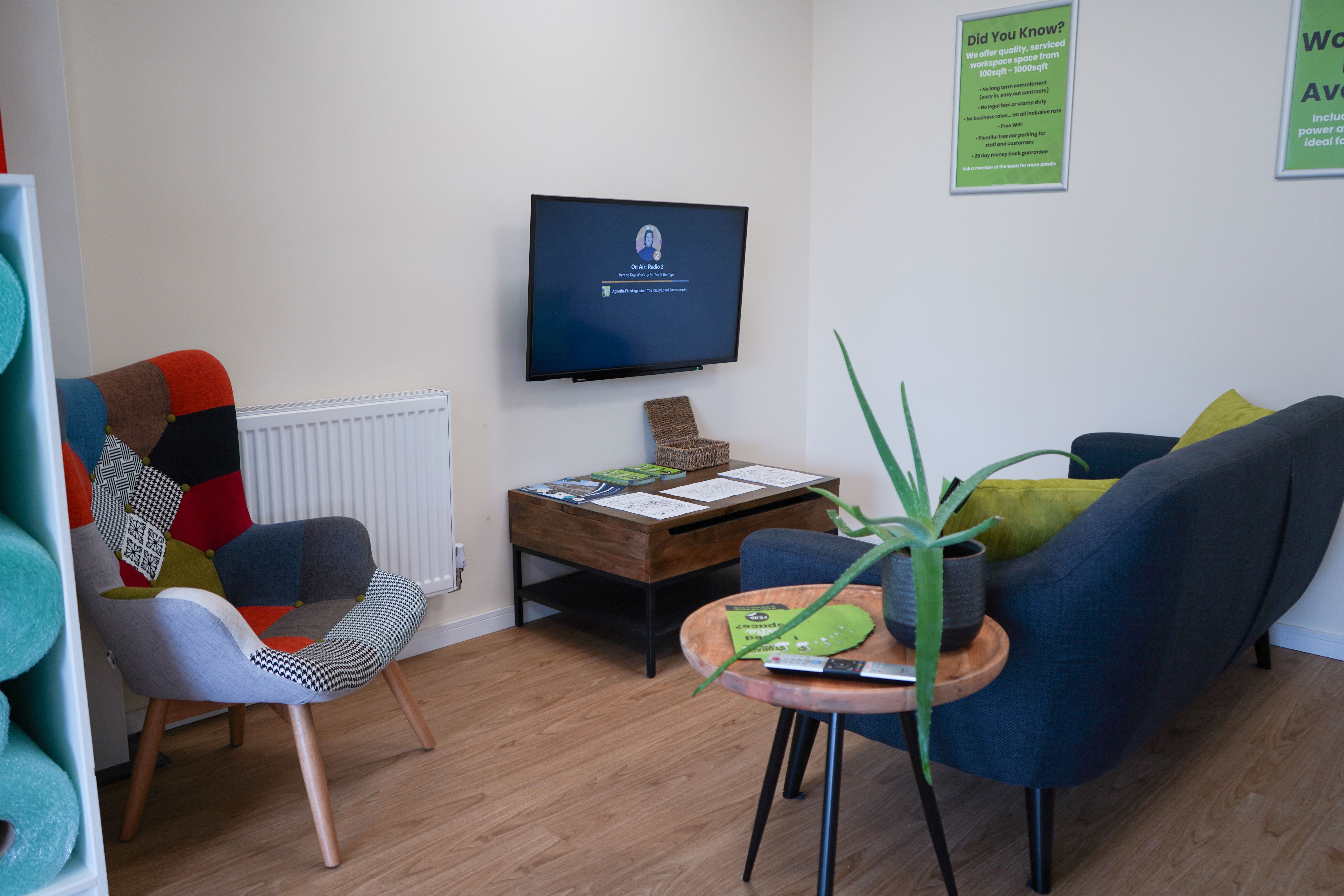 Enquire about storage in Kettering today

If you're looking for storage in Kettering, our storage units in Corby are some of the most secure around and are just a 20 minute drive away.
To find out more about our self storage units, or to discuss your requirements, get in touch today.
Simply fill in our online enquiry form or call us on 01536 605 888.
What our customers say
Testimonials

Elizabeth Crawford
Every member of staff at The Storage Team Lea Green were so pleasant and helpful. Access is easy and I always felt my property was in safe hands. Many thanks guys.

Jonny Comber
Very good storage place. Very good level of security as well as helpful staff. Definitely value for money especially if its for something like a house move 👍

Claire Wynter
Can't recommend these guys highly enough, they were very helpful and patient with me when I needed some storage at short notice, nothing has been too much trouble for them, I'll be back if I need any storage in the future. Very safe and secure, excellent all round.
Storage near you
Our location map
Frequently Asked Questions
What can I store in storage in Kettering?
From unused furniture, gardening tools and gym equipment, to sentimental items and seasonal sporting equipment – people use storage units to store all sorts of items.
Perhaps you're between houses and need somewhere to store your belongings while waiting for the keys to your new home. Maybe you've moved to a smaller home and need to store your excess furniture until you sell it. Or maybe you just need a short-term space to store items whilst decorating.
There's no end to the reasons people need storage space.
Our only request is that your items aren't perishable, illegal or flammable.

To learn more about what you can store in storage in Kettering, email your questions to [email protected] and we'll get back to you as soon as possible with more information.

How do I know what size unit I require?
We don't expect you to know the size of the unit you require straight away. That's why we're here – to help you find the perfect storage space.
Our knowledgeable team have plenty of experience when it comes to allocating storage spaces, so just get in touch to discuss your requirements, and we'll then advise you of your options. You can even organise to visit our premises in Kettering to view our available units in person.
Here at The Storage Team, our storage units range from 10sqft to 300sqft, so no matter your requirements, you can be sure to find your ideal space. Plus, if you find you need to store more or less than you first expected, we're happy to swap your storage unit if there's a more suited alternative available.

Just fill in our online form and we'll be in touch as soon as possible. Alternatively, you can call the storage in Kettering team on 01536 605 888.

Can your team help me move my items into my storage unit?
Unfortunately, due to safety reasons, we're unable to help you move your items into your new storage unit.
However, with storage in Kettering, you do have access to our trolleys and moving equipment to make the process that bit easier. Our team will also be on hand to advise you on how best to pack your items and store them, for maximum space efficiency.
We have packing boxes available to purchase so you can organise your items before storing them, making them easier to transport.
And you don't need to worry about having to park far away from our premises, as you have access to plenty of free parking.
Depending on the items you're storing, moving them in can be a strenuous process. But you don't need to move everything in all at once – you have unlimited access to your unit during our long opening hours 7 days a week.

How much does storage in Kettering cost?
We can't give you a specific total as the cost will depend on the size of your unit as well as the length of time you require your unit.
But remember, when storing your possessions with The Storage Team, your units are fully secure, are monitored 24/7 using HD CCTV and are individually alarmed.
Plus, not only do you have unlimited access to your unit, but you also have access to our free Wi-Fi, plenty of parking, complimentary refreshments and even our on-site gym.
Our contracts are straightforward and flexible. So, should your requirements change at any point, our friendly team will be happy to discuss this with you.

If you would like to find out more about our pricing and what is included with storage in Kettering, get in touch with our friendly team today. Simply fill in our online enquiry form and we'll respond as soon as possible.